Natali Morris Blog
July 25, 2017
What if parents got annual performance reviews like employees? I ask because on Wednesday I will have been a mother for 7 years and I wonder on these anniversaries if I am doing right by this job.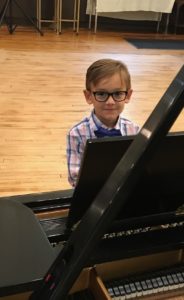 Don't worry, I won't use this post as an opportunity to brag about my parenting save this: My son – my first born – he's a way better person than I am a parent and nothing I can do will ever change that. But I fancy myself the CEO of his life and he will benefit or suffer from my efforts. So if I were to be evaluated by a superior, how would they evaluate my performance as a mother of this little boy?
Effective time management for projects and deadlines:
Well I have it all worked out in my head. The problem is that children have no respect for the clock. The best laid plans are scribbled on with orange Sharpie.
Effective communication regarding expectations:
I mean, how many creative ways can you think of to communicate this:
"Put on your EVERLOVING SHOES before I turn into a fire breathing dragon!"
Works consistently with company values:
I try so hard to hit all of the teachable moments. I listen for the stories from school that may help me tell an appropriate allegory. The problem is, they only land with 50% effectiveness from Mommy. The same story would land with 100% effectiveness from Daddy. Daddy is the sage. Mommy is the mall cop. I must figure out what is wrong with my branding.
Appropriate goal setting and goal achievement:
Would like to hit more bath nights during the summer. Why? I don't know. Who  cares if your hair is like a chlorinated broomstick? You're having fun. Okay screw the goals. This is dumb.
Improved productivity by:
Well now here I get an A+. I had a third child this year and it has taught me that I can PRODUCE. I can change a diaper, nurse, pack lunch, puree some baby food, brew a French press coffee, and get a healthy breakfast on the table all before 7:30 a.m. I can keep up with the lessons, the doctor's appointments, the birthday parties, have rides scheduled, and birthday presents wrapped. This mother-of-3 comes correct when it comes to getting it done!
Understands the needs of others:
I will always try my son. I will always try.
Looks out for innovative solutions:
I get super excited when I can repurpose leftovers and make each trip up the stairs serve two chores at once. Does that count?
Completes deadlines as promised:
Last month Miles had to remind me 5 times to make him a playlist on my phone of John Williams scores. So yeah, I can improve upon this.
I give it my all. For better of for worse, I give you all I've got.
Things Natali could improve upon.
I can remember to get over myself sometimes. Some dishes can sit out. Some laundry and emails can wait. Last week we played matchbox cars for an hour and I went on a Slip n Slide in a bikini. I have to make an effort to stop executing your life all the time and start enjoying it more. I have to stop seeing this mom gig as All Business. I can do better at this, Son. I will try.
*******
Bottom line: I don't get a raise or a bonus. This is parenting, not middle management. But I get to see my boy's little Glow Worm face every day. As I watch him go to sleep as a 6 year old for the last few nights, I find myself getting emo and thinking about this quote by Jackie Kennedy: "You have only one chance to raise your child."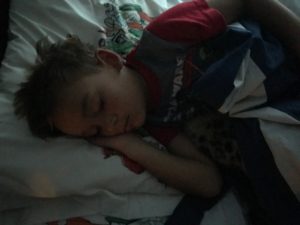 I love you, Son. Happy 7th birthday!