Natali Morris Blog
June 10, 2016
There are a lot of perks when you use a local bank instead of a national chain. This is one of the biggest and most pleasant lessons I've learned in personal finance this year.
I've always been a big bank customer but last year my husband found a local bank to give us a Home Equity Line of Credit to pay down our mortgage. I was unsure about doing this but the experience  was so personal and positive that we decided to go to this bank first when we purchased a new home. The local bank's mortgage offering was SO MUCH better than anything else we could find that our title officer had to double check the papers when we closed on the house.
"Wait a 15-year fixed ARM? Can that be right!?"
It sure was!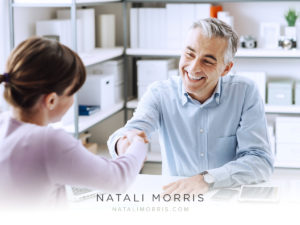 (Side note: Normally I would not recommend an adjustable-rate mortgage but in our case, with our HELOC strategy, it made sense. Also it is likely we will refinance that ARM before the 15 years is up so we took the low rate and ran with it!)
Another great perk of the local bank was that my loan officers were highly accessible and even gave me their cell phone numbers! And even though they did request a mountain of paperwork to approve the loan, they did not make us send in urine samples and blood like most big banks seem to want these days. Okay that is an exaggeration but if you've been through a mortgage application lately you know it can be like bloodletting.
My local banker also gives me free notaries when I need them and when she sees penalties or fees on my account, she refunds them just because she's awesome and she can. This is service I never got when banking meant calling an 800-number as a national customer!
Of course there are some drawbacks to my local bank. It cannot facilitate easy online transfers between my accounts with other banks.
The Web offerings are not as user-friendly or robust. And every time I make a purchase from my HELOC, the same lady named Janice calls me to verify the transaction. That should be a perk because she is making double sure of all of my transactions but last month she asked me to start signing my name neater on my checks because they do verify those checks against my signature card. Say what!?