I finished Dave Ramsey's "Total Money Makeover" this weekend. For you, dear reader! I did this so that we can understand one another better when readers inevitably quote Ramsey to me. You're welcome!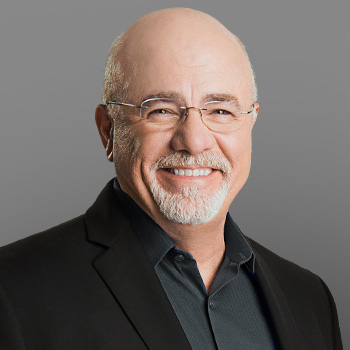 I can't say I'm a big Dave Ramsey fan now but I'm also not a Ramsey hater either. Let's just say I appreciate his efforts but I will not subject myself to any more of his products.
I had several issues with this book but one big problem with Dave. (I'm going to refer to him in the first person because I have no editor and I can do what I want.) Dave likens personal finance to health and fitness. He puts a lot of blame on the masses for not keeping both in check. He makes it seem like it's your fault if you are fat and/or broke. Just stop spending and eating cake, folks! Same difference. I do not believe this.
I believe that there are MANY institutional systems in place to keep people fat and broke. I believe that physical fitness is no longer simply a matter of exercise and calorie consumption. Science increasingly points in that direction. I believe that big business keeps Americans fat with chemical manipulation and mass-produced "food" and there is huge profit in doing so. I also believe that it takes a lot of research and work to not fall victim to this way of eating, living.
Likewise, there are institutions at work to keep Americans in debt. Why do the credit card companies advertise so aggressively to college students? Why are the fees in our investment accounts so hard to find on our statements? Why is money management so confusing to so many? Again, there is big profit in doing so.
Saying that financial fitness is like physical fitness – Just a matter of willpower folks! – is an injustice. You don't just try harder. You LEARN harder. That is how you achieve success in both realms and the truly successful keep learning how to work the system they live in. They bob and weave where big business keeps them down. It is constant work but for me, a labor of love. It takes camaraderie and an inquisitive mind. That is why I started this blog: to learn and share what I will be a student of my entire life: family wealth building.
Last month I attended a talk by Ron Lieber, author of "The Opposite of Spoiled: Raising Kids Who Are Grounded, Generous, And Smart About Money." He told a story about a college admissions counselor that accepted money under the table to help advise him on financial aid. Then he said this, which made me want to stand up and yell, "Amen!"
"The world is full of systems that are meant to be legitimately exploited and it is our job to figure out how to legitimately do so in order to succeed. Not gamed or cheated. Just legitimately worked to our best advantage."
That is EXACTLY how I feel about money! There are tricks to making our way in capitalism that have nothing to do with will power. There are systems that you can use to build wealth that you may never have known had you not been in search of knowledge. It requires a constant thirst for knowledge and improvement!
Good old Dave wants you to save aggressively, stop racking up debt, and then invest in mutual funds. The first two parts I'm okay with but the last? Is it as simple as that? Just invest in some mutual funds, folks! Forget the fact that the market is volatile as shit and mutual funds have super high fees compared to ETFs. Just buy some! You don't have to know much about what you're investing in. Doesn't matter! The market goes in cycles. You'll be fine.
You may be fine but you'll never be wealthy. If you're aiming at fine, you're in the wrong place. We can do better.
I have a few other issues with this book that I'd like to mention but be brief about:
Debt repayment. Why does Dave suggest paying off your debt in order of size of debt rather than interest rate? You are paying money for money! This makes no "cents" to me. He does not want you investing in low-return investments such as life insurance because he is playing the interest-game, looking for the best return on your money. I get that. So why not prioritize the amount you are paying for money by way of interest rate too? I don't agree with the idea that you should pay more money for money because you need a quick win. I think you need to pay less for money! Simple as that.
Not using credit cards for anything. You know how I feel about that.
I know, I know, I have people write me and say, "Oh Dave is good for the masses. He helps people get started with money."
I get what you're saying but are you implying that we are not the masses? We are unplugged from the Matrix? I can be down with that but in that case, Dave was the first training program. He is where Neo starts, not ends!
I commit that if you stick with me, we keep learning together! With Dave you've learned not to live with debt and save for some flat tires. But blindly choosing mutual funds ain't going to help you much when you're free from the Matrix. We're going to learn to grow our Nest Goose through legitimate financial life hacks. That is where we go beyond Dave Ramsey and this is my manifesto I shall link to anyone who dares quote him to me again.
That's what you get! You took the Red Pill!