Natali Morris Blog
September 29, 2015
Correction: Why my my 3 year-old AND my 5 year-old BOTH have Roth IRAs. And not just any old Roth IRA. They both have self-directed Roth IRAs!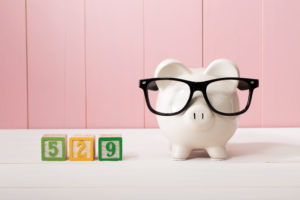 This is slightly advanced investing advice but if you stick with me, I'm going to convince you that your children can build astronomical tax-free savings! We're talking real generational wealth here!
I was AMAZED when I learned this investment tool and even more amazed that I had not heard of it before. So listen up! Here is how it works:
How does such a small child qualify for an IRA or Roth IRA? 
Anyone can have an IRA as long as they have income. My children are paid small (emphasis on small) monthly paychecks out of our family's LLC. They will report this income in taxes at the end of the year. This is a win/win for us for a few reasons:
That $25/month we pay each of them is $25 less that we do not pay taxes on at our higher tax rate. Our family is taxed on that $25 at their toddler-size tax rate. Score!
Since their IRAs are Roths, they will pay the taxes on them in the years that they contribute and then NEVER again. They will not be taxed on their withdrawal of what they invested nor on the money they earn on their investments. (Learn the difference between a Roth and a Traditional here.)
Note: You don't have to have an LLC to pay your children. You can pay them out of pocket and 1099 them at the end of the year the way you do your babysitter, contractor, etc. Although in this post I try to convince you that you should incorporate in your family.
How do the children earn income?
Allow me to emphasize the word "earn." We do not just give it to them with a wink to the government. We give them jobs appropriate for a 3 and a 5 year-old. Most often it is putting stamps on promotional mailers or shredding documents. But they do in fact earn this money and they are aware that they are doing a job. They of course do not understand that they are investing it in tax-free environments. They don't even know what taxes are yet. But they do jobs for pay beyond their normal household chores.
And let me take this opportunity to assert that I DO NOT believe in paying children to do chores! I'm with Ron Lieber on this one. My kids do chores because we are a team and our household is a joint responsibility. I don't get paid to keep our things nice and they shouldn't either. They get paid for "work" just like I do.
How and why do they have self-direct accounts?
Most investment houses give you a set number of investment options inside an IRA and a 401(k). Most of them are limited to stock market investments: stocks, bonds, mutual funds, ETFs. However, the government allows you to invest your IRA money into pretty much anything that does not directly benefit you in this moment. You are allowed to invest in real estate, private mortgages, private company stock, precious metals, start-ups, intellectual property, even horses! It is all allowed! The growth of those investments is all tax-free if your investment vehicle is a Roth!
Now everyone knows that rental real estate is an awesome investment. So if my children build up enough wealth to purchase rental real estate, which they eventually will – especially if their employer gives them holiday bonuses! – then they can rent out these properties and the rent they earn on those investments grows completely tax free. FOR-E-VER!
We make it our business to find wholesale real estate investments, which means off-market discount properties. Not everyone has the time and know-how for that but there are PLENTY of people willing to help you find discounted off-market properties. There is are a slew of podcasts aimed at helping you do just that and it is totally on the up and up! (If this is something you'd like to learn about, write me. I can point you in that direction.)
Think of the possibility! In my personal self-directed Roth, I purchased a $10,000 home in the suburbs of Philadelphia and I rent it out for $800/month. That is a cap rate of 57%, which is kind of unheard of! The stock market CANNOT do that for me, no way, no how! That $800/month is a tax-free return. Forever!
How do you get a self-directed IRA? 
The investment firms you know from the commercials can't really help you with this. You need an IRA custodian that allows you to self-direct. We use Equity Trust Company. I have no financial relationship with them other than being a client.
For my husband and I, these accounts are a little costly. The yearly maintenance fee is around $300 and there are additional fees for most transactions such as bill pay or money wiring. But I appreciate that all fees are easy to see. There are no hidden fees and no fund expense ratios.
HOWEVER, for the kids, there are no annual fees until they are 18. There was a one-time set-up fee for $245.
These accounts were simple to open up for the kids and as easy as rolling over our existing IRAs for my husband and me. They are more labor-intensive to manage however. For example, I cannot buy so much as a lightbulb for these properties out of my own money. Every cent that goes into these investments has to come out of the IRA. The IRS will not allow you to co-mingle your money with your tax-free money. So if I get a tax or an insurance bill, I have to authorize Equity Trust to pay it. It is a simple online process but one extra step. If I want that money wired, it costs a fee. If I want a check in the mail, no fee.
Equity Trust is not the only game in town for self-directed investments. Here is a list of others. I've had a pretty good experience with them however. I also take the opportunity to pay for the account fees out of pocket because I get the tax deduction this year and leave more money to grow in my tax-free account.
Why should the children have these investments so young? 
It should go without saying but I'll drive the point home. You know the equation:
Time + Interest = MUCHO MONEY!
Why not 3!? Why not 5!? Truth be told, I did this when my kids were  2 and 4. Consider doing it now! No time to lose!
The potential for this kind of investing is really mind blowing. My children will not only have a huge retirement account when it reaches maturity, they will also be able to pass it on to their children tax-free because of the nature of this account.
I could talk a blue streak about this investment strategy! But I can also refer you to someone who can do even better. Listen to this podcast and you'll see why I got started with self-directed Roth IRAs for myself and my family members.
As always, if you'd like email updates about these types of posts, click below. And if you have questions, comments, concerns, I'm all eyes!!